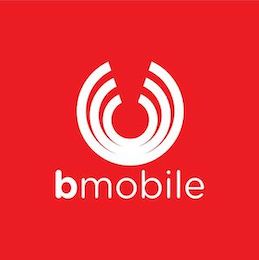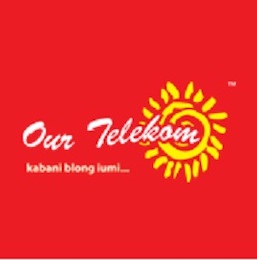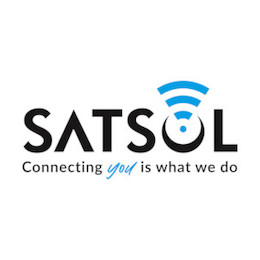 Local telecommunications companies are providing extra technical support to their critical infrastructure and support services.
(TCSI): Local telecommunications service providers are remaining resilient in spite of a general slowdown in the Solomon Islands economy due to coronavirus related restrictions.
Solomon Islands has registered eight positive cases of the virus to date but no national lockdown has been declared by the Prime Minister, leaving most business activities to continue as usual.
But a slowdown in international trade is having an impact on local commerce and stagnated the country's economic growth – with a negative growth forecasted for this year.
According to the Central Bank the negative growth figure forecasted for this year sits at around minus five percent, mainly due to health containment measures and weak consumer demand.
In spite of looming recession, the country's telecommunications and internet service providers are remaining committed to their role in keeping vital telecommunications services active.
It has been more than seven months since a national State of Public emergency (SOPE) was declared by the country's Governor General, bringing into force a ban on all international travel and grinding some commercial activities to almost a halt.
The declaration paved the way for the Prime Minister to announce emergency orders and activate first responders to keep the coronavirus pandemic (COVID-19) from reaching the country's shores.
Two emergency zones were declared as part of the orders, one in Honiara and one covering the Choiseul and Western provincial capitals of Taro and Gizo including the Shortland islands.
In the midst of all this, national disaster planners and emergency first responders are doing their best to prevent the contagious virus from spreading, now that the virus has managed to enter our shores.
Leading the way in this fight are the Health Ministry and the National Disaster Council (NDC).
Both authorities have swung into full gear, activating their sectoral clusters and support services for public health officers and first responders from the Police, Customs and Immigration Divisions.
The Emergency Telecommunications Cluster (ETC) was one of the support clusters activated by the NDC and tasked with maintaining vital communications links and services throughout the country.
The cluster is made of up of the country's national mobile network operators (MNO) and internet service providers (ISP) from the private sector, the telecommunications sector regulator TCSI and the Government's Communications Division and ICT Support Unit (ICTSU).
On the Government side, The Ministry of Communication is charged with the cluster's oversight and is the cluster's direct reporting line to the NDC while the ICTSU is charged with ensuring that all services provided to the Government through its SIGConnect network is able to continue uninterrupted.
TCSI as independent regulator, is charged with ensuring that network and service providers continue to provide connectivity through their services.
Overall, the Cluster's main tasks are to support national emergency health and first responders and the efforts of the National Emergency Operations Centre (NEOC).
Additionally, the Cluster is also charged with ensuring that the Government, local businesses and the general public continue to have access to unimpeded telecommunications services.
Solomon Islands has experienced a number of extensions to the country's state of emergency since it was first declared in March.
But this hasn't deterred local telcos and ICT service providers from remaining resolute throughout the ordeal.
Solomon Islands' largest mobile network operator Telekom immediately put in place strict social distancing measures at its offices when a state of emergency was first declared in March.
COVID-19 related awareness materials were also posted on the company's website as part of its initial response measures.
This was followed by Telekom's allocation of toll-free numbers for public health use and the rollout of free data and call plans tailored to help businesses encourage their staff to work from their homes.
More recently, Telekom publicly revealed the details of its business continuity plan at a meeting with stakeholders in the Western Province.
Telekom's Chief Operations Officer (COO), Robertson Szetu outlined Telekom's key priority areas under the plan and elaborated on what the company would do as a direct response to a positive case of coronavirus being registered in the country.
During the awareness talks, Mr. Szetu also announced that Telekom was going to install three new 3G towers to support emergency workers and people living in the Western Emergency Zone's border with Bougainville.
Meanwhile in Honiara, the local satellite, internet and digital services provider, SATSOL shutdown all of its non-essential services three days before a state of emergency was even declared, moving all its staff to off-site and isolated locations.
The company immediately activated some of its other emergency response measures, scaling down its technical support teams on the ground while offering remote support services where possible.
Online payment options were encouraged by SATSOL and customers were directed to call the company's helpdesk by phone or email as an extra precautionary measure.
Large organisations such as the Forum Fisheries Agency were also given the option to shift their key staff to a home working setup through an extension of SATSOL's corporate network, made possible by the company's 4G LTE coverage in Honiara.
SATSOL has been discussing similar support for essential government workers and is working hard to roll out 4G LTE coverage in provincial locations.
The company is also offering its special expertise in satellite networking to contribute to improved connectivity for provincial health clinics, in partnership with the Government and other stakeholders.
In addition to these measures, SATSOL also offered its vehicles, storage and radio communication facilities and its team of experienced riggers to help emergency responders if and when needed.
SATSOL also has in place a number of COVID Special Services which if activated, would help SATSOL's local business customers continue with their activities as usual.
The Special Services will all make available SATSOL's network, infrastructure and engineers to support quarantine sites and emergency health responders when needed.
The country's second mobile service provider, Bmobile has increased support services to its critical infrastructure to ensure that its network remains accessible in Honiara and the provinces.
The company also allocated toll free numbers to allow its subscribers to call health authorities in cases of emergency or to get the latest COVID-19 updates.
Bmobile is also providing SIM cards to the Ministry of Health's COVID-19 isolation centres as a means of helping health workers improve their communications capabilities.
On top of these measures, the mobile network operator has also improved access to its help desk services, ensuring that its subscribers are able to remotely solve any issues related to Bmobile services.
Meanwhile, Government health authorities are remaining cautiously optimistic about their ability to safely containing the virus within the confines of Government controlled secured quarantine sites and isolation wards.